A Welcome from the Office of the Executive Vice Chancellor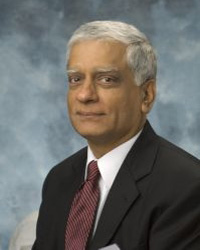 Welcome to the web pages for Academic Affairs at the University of California, San Diego. From this site you will have access to the latest information on UC San Diego's impressive range of academic programs.
In just over 50 years, UC San Diego has become one of this nation's premier universities. We have reached this level with a commitment to excellence in education and research—and the conviction that the two go hand in hand. From undergraduate students working in labs and doing projects with top faculty in all fields, to graduate students working side-by-side with their dissertation advisors, our students are fully engaged in the research process.
Our educational programs span an enormous range of academic disciplines. Within the divisions of Arts & Humanities, Biological Sciences, Physical Sciences and Social Sciences, School of International Relations & Pacific Studies, Jacobs School of Engineering, Rady School of Management, School of Medicine, Skaggs School of Pharmacy & Pharmaceutical Sciences, and Scripps Institution of Oceanography, there are literally hundreds of majors, programs and interdisciplinary courses of study. Many provide students with the chance to expand their field of learning, combining classroom theory with practice via internships. This connection between the campus and the local community and industry is a theme you'll find throughout UC San Diego.
Our outstanding faculty includes 5 Nobel laureates, 8 recipients of the National Medal of Science, 91 members of the National Academy of Sciences, 107 members of the American Academy of Arts & Sciences, 25 members of the National Academy of Engineering, 38 members of the Institute of Medicine, two Pulitzer Prize winners, 2 Fields Medalists, 8 MacArthur genius award winners, and 2 Balzan Prize winners. The prominence of our faculty is further evidenced by the fact that UC San Diego ranks extremely high, both in the nation and within the UC system in federal Research and Development expenditures.
U.S. News and World Report ranks UC San Diego as the 8th best public university in the nation. Many of the departments and programs on campus have also been ranked in the top 10 and top 20 in recent national surveys. The university has reached a level of excellence by not only attracting top-level faculty and students but also recognizing that our campus is not an ivory tower. It is an integral member of a larger community, collaborating with academic, cultural and research organizations as near as our own backyard and as far-flung as the other side of the globe.
We hope that you will take some time to explore in greater detail the educational and research achievements that make UC San Diego a special place. Thank you for visiting.
Suresh Subramani, Executive Vice Chancellor