Academic Affairs Program for University Career Exploration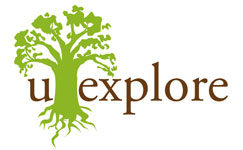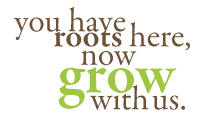 EXPLORE YOUR POSSIBILITIES
UExplore is a nine-month (September -June) staff enrichment program, sponsored by the Office of the Executive Vice Chancellor, designed for early-career and entry-level Academic Affairs employees.
The mission of UExplore is to assist participants in identifying realistic and appropriate professional development goals, providing them with the tools to make educated decisions regarding their careers.
UExplore accomplishes this goal through a series of half-day workshops that feature:
Myers-Briggs Type Indicator (MBTI) personality sorter assessments
Overviews of UC San Diego Academic Affairs career fields
Career panels spotlighting professional experts
Career enrichment presentations focused on goal setting, skills assessment, listening and communication, and career planning
Self-reflective activities and exercises to create a professional portfolio
Through these workshops, exercises, and relationships, UExplore assists staff in achieving their highest potential as confident, competent and committed members of the UC San Diego community.
COMMENTS FROM UEXPLORERS
"UExplore is a well thought out, cohesive and comprehensive program which serves as a wonderful introduction to the plethora of career paths one can take at UCSD.  The professional development side of the program really serves as a catalyst for the introspection that is necessary to truly ask oneself "What do I want to do with my life?", "What career field would be the best fit for me?" and, ultimately, "What steps do I need to take to get where I want to be?"
"I learned so much about myself and my career needs."
"UExplore has increased my knowledge about my skills and interests, and has given me the tools to evaluate how I can align this knowledge with possible career fields in Academic Affairs where I can be successful AND fulfilled."
"UExplore has helped me to see beyond my current position, to see what is available and possible. I am really excited to know that I have "insider tips" on the different fields. The knowledge I"ve gained, both about myself and the opportunities available, has increased my confidence. I know that I am a valued employee. I know that I play an important role at UC San Diego. I know that I have opportunities for growth."
"The speakers were well-chosen and the presentations were well-prepared. Each session was extremely well-organized and we were provided with handouts and material for learning more about each career and the classes we can take toward those careers."
"I wish every new UCSD Academic Affairs employee could experience these sessions after first working 1-2 years"
"I think that the thing that was most impressive and helpful for me was the personal assessments. They really helped me to ask questions of myself that I wouldn"t have otherwise."
"[UExplore] has made me more aware of the different departments on campus and I"ve gained more of an understanding of their purpose and functions."
"[UExplore] has given me a vast network of tools, contacts, ideas, and vision that will greatly help me in my future career plans at UCSD and that I know I wouldn"t have been able to do or gather on my own. I now have more specific knowledge and insight as to what my career personality is and what jobs would best suit me, as well as best utilize my skills to contribute to the University."
"I have a much clearer perspective of what would be a best-fit career path for me. I also feel much more prepared and confident to pursue those paths as a result of the sessions provided by UExplore."
Click on the above link for information about program activities:
Welcome Orientation
Myers-Briggs Type Indicator
Career Enrichment Explorations
Career Panels
Your Professional Portfolio
Click on the above link for information about:
Application and Selection Process
Is UExplore for You?
Minimum Eligibility Criteria
Application
Submission Deadlines
Training and Development Policies
BROCHURES & FLYERS
Selection Committee 2012-2013
Selection Committee 2010-2011
Selection Committee 2009-2010
Program Committee 2008-2009
Additional Campus Partners
UExplore Participants 2010-2011
UExplore Participants 2009-2010
UExplore Participants 2008-2009
UExplore Guest Presenters 2008-2009
Resources for Existing Participants
Please note: The mission of UExplore is to assist participants in identifying realistic and appropriate career and professional development goals. UExplore is not a training program and is not intended to be a guarantee towards a future promotion or interview for a future position.