Staff Enrichment Program for University Career Exploration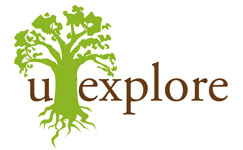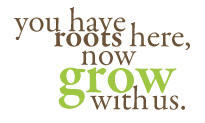 *** *** The Online Application Module for 2014/15 is now closed ***
APPLICATION AND SELECTION PROCESS
For eligible staff interested in exploring their UC San Diego career path options, UExplore offers tools to help them make educated decisions regarding their professional goals.
UExplore will select up to 22 participants to maximize the effectiveness of the program exercises and to support a positive learning environment. Prior to being selected, applicants must make a commitment to and receive approved release time for attending all UExplore scheduled activities.  Final consideration will be given to selecting a group that represents a diversity of staff from various position titles, breadth of experience and divisional areas.  Applicants will be notified of their admission status by Mid- to Late-September, 2014.
IS UEXPLORE FOR YOU?
A suitable candidate for UExplore is an employee who is still considering his/her career field specialization and UC San Diego career path. With curiosity, conversation and commitment, participants in UExplore will engage in activities to help them identify their best match for a long-lasting UC San Diego career.
A successful graduate of UExplore will:
Be able to understand and assess personal interests and work values
Be ready to evaluate and decide upon compatible career field options
Feel confident to plan and take action to achieve those professional goals
ELIGIBILITY REQUIREMENTS
Currently in an Academic Affairs, Student Affairs, Research Affairs, or Resource Management & Planning career* position in one of the following titles:

___ Assistant I / II / III
Computer Resource Specialist I / II
Assistant Editor, Editor
Laboratory Assistant I / II / III / IV
Library Assistant I / II / III / IV
Program Representative I
Staff Research Associate I
Assistant Student Affairs Officer
Writer

Passed probationary period by the first day of UExplore program activities, October 9, 2014
Most recent performance appraisal evaluation has an overall rating of "solid", "above expectations", or "exceeds expectations"
Receive supervisory consent to release employee to participate in program activities
Attendance at all UExplore workshops and participation in all session activities and discussions (those unable to fulfill the attendance and participation requirement may not be allowed to continue the program)
* A career appointment is an appointment established at a fixed or variable percentage of time at 50 percent or more of full-time, which is expected to continue for one year or longer
APPLICATION
Paper applications will not be accepted.
Interested individuals must complete and submit an online application (available August 8-28, 2014). To be on the safe side, please try to save your work about every 15-20 minutes. This will help to avoid being "timed out" of the application module session.
As a courtesy, a PDF version of this year's application can be viewed via this link: 2014-15 UExplore Application.
Please note: Costs are not charged to the department or to the participant for the scheduled program activities.
SUBMISSION DEADLINES
The online application module will open on August 8, 2014!
Completed applications (both employee's section and supervisor's section) must be received by Thursday, August 28th at 5:00pm. Only completed applications will be reviewed for admission consideration.
A complete application includes two parts:
Employee's section - answer the short essay questions
Supervisor's section - once the employee section is complete, the online application will prompt the supervisor to approve release time to participate in scheduled program activities and verify satisfactory performance appraisal rating
We strongly recommend that you:
Discuss your interest in this program with your supervisor PRIOR to completing the application
Submit the "employee section" early enough to allow your supervisor adequate time to review and process your application
Applicants will be notified of their admission status by Mid- to Late-September, 2014.
TRAINING & DEVELOPMENT POLICIES
Click on the links below to learn more about the relevant training and development policies for each of the employee groups listed below
Please note: The mission of UExplore is to assist participants in identifying realistic and appropriate career and professional development goals. UExplore is not a training program and is not intended to be a guarantee towards a future promotion or interview for a future position.