Staff Enrichment Program for University Career Exploration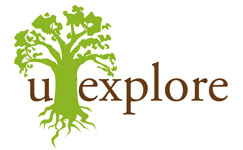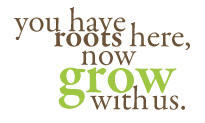 *** *** The Online Application Module for 2014/15 is now closed ***
CULTIVATE YOUR EXPERIENCE - PROGRAM ACTIVITIES
UExplore's activities (October-June) have been designed to help participants accomplish their UC San Diego professional goals by taking that crucial first step: identifying their best-match, compatible potential career path. Communication and participation play a key role encouraging enriching university career exploration. An ideal participant will be open-minded, an active listener, and committed to engaging in group discussions and exercises.
The program of activities includes:
Welcome orientation
Myers-Briggs Type Indicator (MBTI) personality sorter assessment and debriefing
Career enrichment explorations
Career panel presentations
Please view the 2014-2015 UExplore Calendar to see the program of scheduled activities.
Please note: This program is free to participants and departments.
ATTENDANCE & PARTICIPATION
Attendance at all UExplore sessions and participation in all workshop activities and discussions are required in order to receive the Certificate of Completion. Each monthly session begins promptly at 8:30am and ends by 12:30pm.
Attendance and participation credit will not be given to any participants arriving late or leaving early. Those unable to fulfill the attendance and participation responsibilities may not be allowed to continue UExplore.
MYERS-BRIGGS TYPE INDICATOR
Participants will begin by taking an individualized personality type assessment, using the Myers-Briggs Type Indicator (MBTI) personality sorter tool.
A certified MBTI instructor will analyze the results and provide an in-depth debriefing customized for UExplore participants. The debriefing workshop will highlight how various personality types are drawn to, satisfied with, and excel at certain career fields and professions. Additionally, UExplorers will be taught how to leverage their type to effectively strategically manage their careers.
CAREER ENRICHMENT EXPLORATIONS
UExplore continues with customized presentations from UC San Diego Career Connection and Staff Education and Development. These presentations will provide tools and concepts to foster an enriching career exploration process.
Campus Resources/Tools For Success
Career Planning
Assessing Your Transferable Skills
Setting Goals
Listening Profile
Networking
CAREER PANELS
Career panels spotlighting the breadth of professions at UC San Diego are also a part of the sessions. Career panelists will share their career path stories, describe the nature and variety of their work, and pass on tips and advice for those considering a career in these areas:
Academic Personnel
Administrative Support
Communications and External Relations
Facilities Administration
Financial Administration
Human Resources
Information Technology
Program Administration
Student Affairs
YOUR PROFESSIONAL PORTFOLIO
Participants will receive guidance on how to assemble a professional portfolio, which includes your resume and samples of your work. A well-designed portfolio will reflect interests, values, talent, experience and skills, and can be customized to particular career fields of interest. Each participant will have a 15-minute one-on-one session with a professional recruiter to evaluate the portfolio.
Please note: The mission of UExplore is to assist participants in identifying realistic and appropriate career and professional development goals. UExplore is not a training program and is not intended to be a guarantee towards a future promotion or interview for a future position.
UEXPLORE SHAREPOINT SITE (users registered by UExplore Program Coordinator)